Happy Holidays Sandwich Lovers!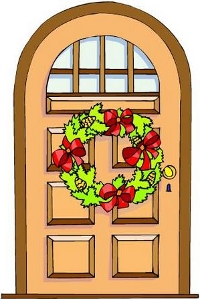 We wish you Happy Holidays Sandwich Lovers!
Today is a day to spend with family and friends. A few days off to relax and enjoy everything that means a lot to you. We started a little tradition last year that I think we will keep.
Sandwiches for dinner!
On Christmas, you ask? Yes, you should try it. We had an assortment of breads, cold cuts, cheeses, veggie sticks, dips, potato fries, and sloppy joes. We also made smoothies and had an assortment of fruits.
So find your favorite recipes for sloppy joes, veggie dips, and smoothies and you're on your way to an easy, light, carefree, dinner. Pick out your favorite breads. We chose Rye bread, small whole wheat rolls, and whole wheat pita pockets.
For cold cuts we chose roast beef eye of round, oven roasted turkey breast, turkey pastrami, and turkey bologna. For cheese, we chose extra sharp cheddar, baby swiss, muenster, and colby jack. Our veggie choices were celery sticks, carrot sticks and our fruit choices were apples, and oranges.
Everyone was able to eat what they wanted throughout the day without much fuss. No need to cook a large dinner and clean up a whole lot of dishes. A perfect meal for a perfect day.
What's your families Christmas tradition? Does it include sandwiches? If it does, we'd love to here it. Use the form below to tell us your story. Include as much detail and description as you can. And if you have pictures, add those as well.
We look forward to reading about your holiday tradition. and once again, Happy Holidays sandwiches lovers!


Have A Great Story About Holiday Sandwich Traditions?
Do you have a great story about Sandwich Traditions? Share it with us! Just add your story about Sandwich Traditions during the holidays. Add a picture or two to illustrate and your done. You've just shared your tradition that may encourage others to start their own families tradition.

We all need to share special times with our families. And the less fuss, at least in my opinion, the better the experience. So add your family's tradition and include as much detail as you can so others might try your ideas.




Go from Happy Holidays Sandwich Lovers back to the Sandwiches Again Blog
Go from Happy Holidays Sandwich Lovers to the Home Page






Recipe Index|About Us|Contact Us|Survey
Disclaimer|Privacy Policy|Site Map|FAQs|Advertising Policy|