Sandwich Restaurants
Which sandwich restaurants do you go to again and again? Are they only local or can you find them around the country? Do you recommend them to your family and friends? Will you only eat your favorite sandwich at your favorite restaurant?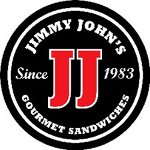 Well, we also have our favorites, as every other sandwich connoisseur does. It's just like the menu under the ladybug magnet on your refrigerator. The menu is also in your glove compartment and the digital one is saved in your bookmarks folder on your laptop.

Here's a list of the sandwich shops we like to visit the most and the ones we'd like to try. Are any of these your favorites? If you like, you can add your favorites using the form we'll add below the list shortly.
Subway
Jimmy John's Gourmet Sandwiches
Penn Station
Quizno's
Schlotzsky's
Double Deckers
Sandwich Board
Some of these are chain restaurants and a few are local, but most of them have one thing in common – great sandwiches!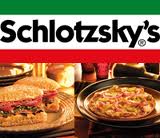 This list is obviously not complete because you haven't added your favorites yet – so what's holding you up?




Ready to Write Your Sandwich Restaurant Review?
Do you love eating at Sandwich Restaurants? Yes?! Well why not share your Sandwich Restaurant Review right here! Tell us why you liked it - (or not) and if you would recommend this restaurant to your family and friends.

Come on, don't be shy - we're waiting! We'd love to try it out the next time we're in your area looking for a great sandwich.


Go from Sandwich Restaurants back to the Home Page

Go to the Sandwiches Again? Blog






Recipe Index|About Us|Contact Us|Survey
Disclaimer|Privacy Policy|Site Map|FAQs|Advertising Policy|