Sandwich Restaurant Directory
---

Welcome to the Sandwich Restaurant Directory
Calling all Sandwich Restaurants, Shops, and Delicatessens!!!
Hundreds of sandwich-lovers are visiting our website everyday looking for eateries just like yours.
If YOU were HERE, they'd be sitting in your restaurant having a sandwich right now!
---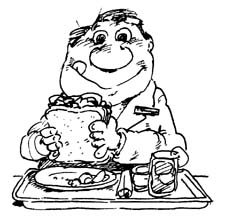 When visitors come to our site everyday, many times they are looking for sandwich restaurants or shops in their area.
We anticipate that our restaurant directory search page will soon become one of the top most visited pages on our website.
For this reason, you should get on board now to take advantage of our growing traffic. We've already doubled our traffic this month alone.
Now you can reach this market with your own Listing Page in our directory. With two options to choose from so far - (paid listings coming soon) - and both of them free - you've nothing to loose!
Join us now and be among the first to be listed in the best sandwich restaurant directory on the web!


---
Available Listing Options
Click on one of the links below for more information
and to list your restaurant
Sandwich Restaurant Directory Listing Options
Basic
Linked
Enhanced (coming soon)
Premium (coming soon)
Cost
FREE
FREE
$7/mo
or $75/yr
$15/mo
or $125/yr
Words
Up to 400
Up to 400
Unlimited
Unlimited
Free Updates
YES
YES
YES
YES
Social Networking Ability
YES
YES
YES
YES
Live Website Link
NO
YES (with reciprocal link)
YES (with reciprocal link)
YES
Contact Form - Inquiry Direct to You
NO
NO
YES
YES
No Ads in Listing
NO
NO
NO
YES
Customized Formatting
NO
NO
NO
YES
Professionally Edited/SEO
NO
NO
NO
YES
Coupon Incentive Option
NO
NO
NO
YES
Embedded Map
NO
NO
NO
YES
Embedded Video
NO
NO
NO
YES
---


What makes this Sandwich Restaurant Directory so different than all the others?
One, it's searchable in two different ways. Visitors can find you without having to click or scroll through alot of categories. They can type in the name of your restaurant and quickly find you. Or they can type in their city and/or state and find you in the geographical listings.
Two, you will get a full page where you can showcase your restaurant, shop, or deli. There's plenty of room for everything you'd like to include. You can even add one photo or your logo at no additional charge. (Also, you'll be among the first to be able to take advantage of more listing features when they become available for a very reasonable fee).
Three, even if you don't have a website, don't worry. Your listing will give you an instant web presence on a rapidly growing, niche website. And if you're already online, your listing will act as a billboard pulling visitors right to your restaurants website.
Four, your customers will find you and visit your restaurant. They can then come back and leave a comment or testimonial about their experience. This way future visitors to your listing will feel confident eating at your restaurant because they can see that you have satisfied customers.
And last but not least, five. Because social networking is such a big thing now, they are included with every Listing Page. You'll be able to get your Listing and your restaurant noticed easily and quickly. Scroll down and click to Tweet or click to post on Facebook! It's that simple!!


I don't know about you, but this is the perfect WIN, WIN situation.
Go from Sandwich Restaurant Directory back to the Sandwiches Again? Blog
Go to the Home Page
Recipe Index|About Us|Contact Us|Survey
Disclaimer|Privacy Policy|Site Map|FAQs|Advertising Policy|