Sandwich Restaurant Reviews


Looking for Sandwich Restaurant Reviews? Want to write one? Reviews about sandwich restaurants are great when you've only got a few minutes to decide where – and what - to eat for lunch or dinner.
Why not share your experience – good or bad – with our visitors? They – Our Visitors – will certainly appreciate the heads up when they check out the restaurant you recommend.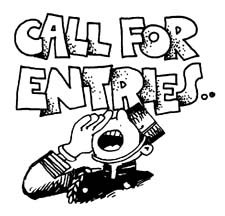 And as a family who loves eating sandwiches, we sometimes feel like having someone else do the fixing. We'd love to hear what you have to say about the sandwich restaurants in your area. Who knows, maybe we'll like your review so much, we'll stop by for a visit!!
Use the form below to add your review or click here, to read other visitors reviews. Don't know where to start? Click the (?) Help button next to the review box for a short form you can copy and paste into the box (or see the same suggested form below). Fill in your answers and voila! You've written a review!
Each answer is optional, but I assure you, the more you add, the better for our visitors and your reviews will rise to the top as favorites.
Once your review is approved send a link to your family and friends so they can comment on your review and add their own.
Suggested Restaurant Review Form
(Copy and Paste the List Below into the form below, then fill in the blanks).
Restaurant Name:
Restaurant Location:
Phone Number:
Hours:
What I Ordered:
Atmosphere:
Quality of Food:
Quality of Service:
Value for the Money:
Comments/Recommend?:
We and more importantly, our visitors, look forward to reading your Sandwich Restaurant Reviews! So add your reviews now and keep 'em coming!


Ready to Write Your Sandwich Restaurant Review?
Do you love eating at Sandwich Restaurants? Yes?! Well why not share your Sandwich Restaurant Review right here! Tell us why you liked it - (or not) and if you would recommend this restaurant to your family and friends.

Come on, don't be shy - we're waiting! We'd love to try it out the next time we're in your area looking for a great sandwich.


Go from Sandwich Restaurant Reviews back to the Home Page
Go to the Sandwiches Again? Blog






Recipe Index|About Us|Contact Us|Survey
Disclaimer|Privacy Policy|Site Map|FAQs|Advertising Policy|