Poultry Sandwiches
A collection of poultry sandwiches – from turkey, to chicken and everything in between. You'll find them here. I love using leftover turkey or chicken for a sandwich the next day.
The once a year Thanksgiving turkey leftover sandwich is a long time favorite. Turkey with dressing and cranberry sauce is pretty delicious on two slices of bread.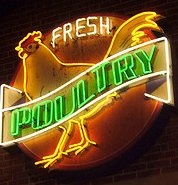 Why not have the ever popular chicken breast or even duck. And cornish hens might be just the right size for the perfect sandwich. Try ground chicken or turkey instead of beef for a leaner version of sloppy joes or burgers.
Here's a short list of sandwiches you can add to your menu. We'll add more soon, so keep checking back.
duck sandwiches
cornish hen sandwiches
I'm sure you know many more sandwiches. If you have a suggestion, please contact us here and we will add it to the list. We'll soon have a place for you to add your own sandwich recipes. So start collecting your favorites.

Go from Poultry Sandwiches back to the Home Page

Go to the Sandwiches Again Blog

Go to Chicken Salad Sandwich Recipes

Go to Chicken Sandwiches

Go to Turkey Sandwiches






Recipe Index|About Us|Contact Us|Survey
Disclaimer|Privacy Policy|Site Map|FAQs|Advertising Policy|