The Sandwich Glossary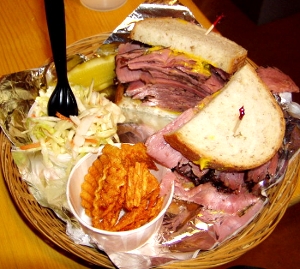 Have a question about a sandwich? Check out the Sandwich Glossary. Here we will add anything and everything that has to do with sandwiches. From A to Z, the glossary will bring to life the world of the sandwich.
A-B | C-D | E-F | G-H | I-J | K-L | M-N | O-P | Q-R | S-T |U-V | W-X | Y-Z

There you have it, Sandwiches A to Z, and you can add your own definitions using the form below.
Have A Term to Add to the Sandwich Glossary?
Do you know a Sandwich Term or a Type of Sandwich that's not listed? Add it!
Go from the Sandwich Glossary back to the Home Page

Go to the Sandwiches Again? Blog





About Us|Contact Us|Survey
Disclaimer|Privacy Policy|Site Map|FAQs