Ever Wanted Your Own E-Business?
Now's the time to go for it...

Join us! All you need to do is Like Sitesell Facebook, then enter the sweepstakes to win. It's that easy.
If you've ever dreamed of having your own website/e-business, this is definitely the time to go for it.
You can have a website just like this one but better. One that's built by professionals. Optimized for your audience. Plus a Free one year subscription on top of that.
You'll be off and running before you know it. What a great way to start on your work-from-home e-business by having the pros set it up for you. Don't wait, enter now. You have nothing to lose, and a successful web business to gain.
And with the new BB2, updating will be a breeze. Use the link below or the one above to get your entry today.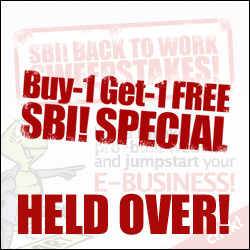 If you don't enter, you can't win...