Nut Sandwiches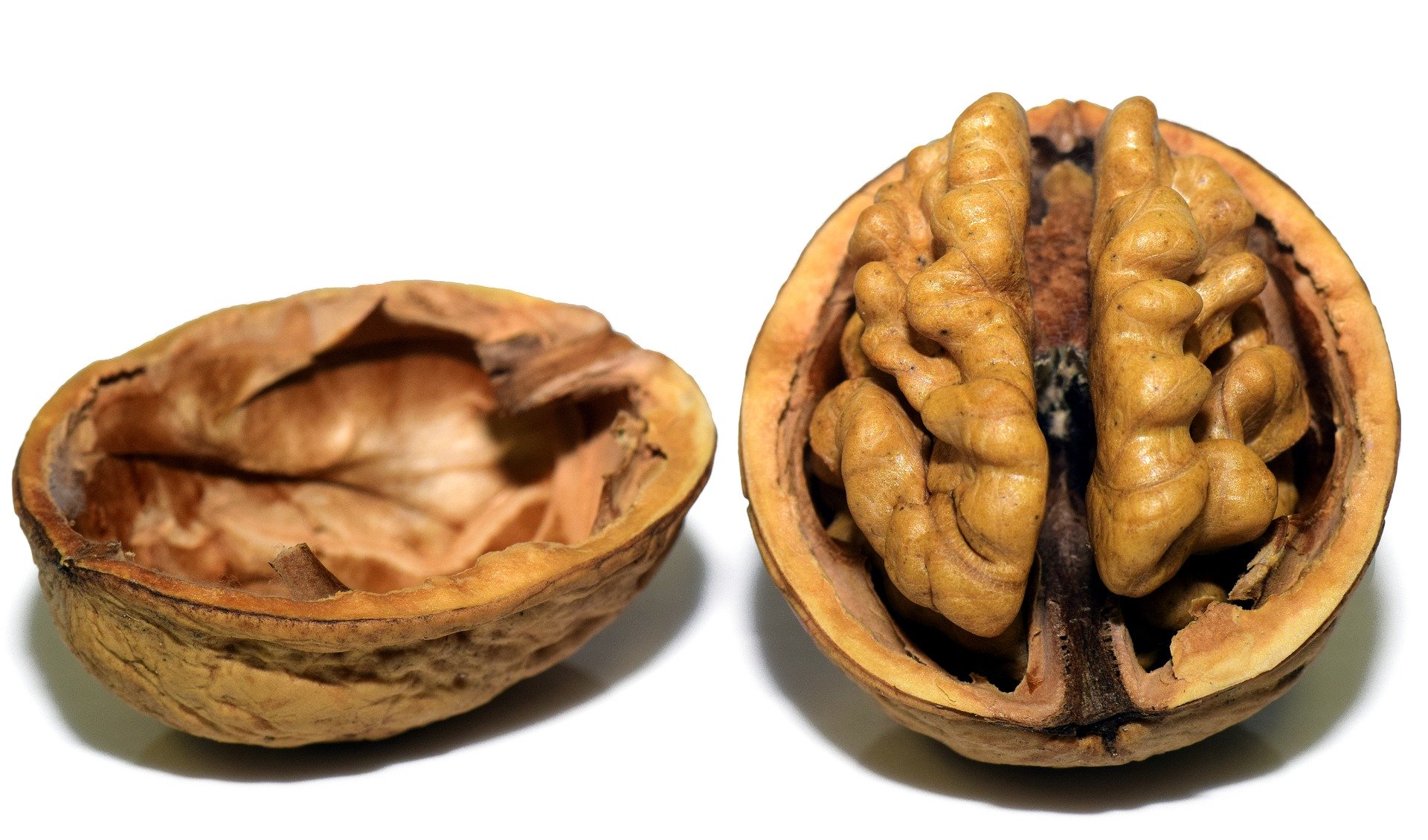 Honey Nut Sandwiches, the first recipe I'd like to share, is definitely a vintage recipe. The cookbook is falling apart so I keep it in a plastic baggie. Many of the books terms are no longer in use, however, it's a walk through culinary history. I'm not even sure when it was published. I'll have to do some research, for sure.
Honey Nut Sandwiches Recipe
| | |
| --- | --- |
| | Chopped nuts, a choice of black walnuts, pecans, or hickory nuts |
Shape and butter the bread, and then spread lightly with honey, taking care not to spread it quite to the edge. Sprinkle with chopped nuts. The top piece of bread of the sandwich should be buttered and spread with honey. The two slices may then be pressed together, and a garnish of a half nut may be used as a decoration on top by dipping the under side of the nut in the honey and sticking it onto the sandwich. 
Philadelphia, PA.
This sandwich reminds me of Honey Nut Cheerios, lol. I will definitely have to try it. and it's more of a dessert or snack sandwich, I'm thinking. A nice cup of tea, coffee, or hot chocolate, and one of these sandwiches equals comfort.
The next sandwich is from a cookbook called Mrs. Allen on Cooking, a cookbook published in 1924 by Ida C. Bailey Allen. The copy I have is covered in plaid contact paper, so I can't see the original cover. A vintage sandwich recipe for sure.
Chocolate Nut Sandwiches
Recipe for chocolate frosting
half a cupful of finely chopped walnut meats (any kind), filberts, or pecans

Butter thin or saltine crackers
Add frosting to a half cupful of the finely chopped nuts. Put between butter-thin or saltine crackers.
The following recipe is also from Mrs. Allen on Cooking. Chopped nuts seem to be a popular sandwich filling. This one is under the heading of Sweet Sandwiches, so it was probably a dessert or snack sandwich as well. So here you go.
Fruit Paste and Nut Sandwiches
Cook fried figs, prunes, or apricots until most of the water has evaporated. Add the sweetening and coarsely chop the fruit. Add a little lemon juice and to each cupful of fruit paste a fourth cupful of finely chopped nut meats. Chill and use as a filling for white, entire-wheat, or graham bread sandwiches.
The next two recipes are also from Mrs. Allen on Cooking and they are under the heading of Dainty Cold Sandwiches. Here is what Mrs. Allen says about these types of sandwiches.
When the sandwich fillings are rather marked in character, such as meat, fish, cheese, and so on, the sandwich breads may be rather marked in flavour. In fact, the more kinds of breads we use the more varied and therefore the more delightful our sandwiches will be. Entire-wheat bread, rye bread, either plain or cararway seeds, corn bread that is not too sweet, bran bread, or rolls that are not too crusty and that are pointed may be used for this type of sandwich. White bread is always acceptable.

The bread should be cut very thin, and as the sandwich will be used largely for formal service, the crusts should be cut off.

In each case, unless otherwise specified, the bread should be covered with creamed butter, the filling should be spread on half slices, the remaining slices being pressed over these to form the sandwiches.

Any of the sandwiches in this section are suitable for use at teas, receptions, porch parties, or rather formal late evening parties.
Snappy Pecan Sandwiches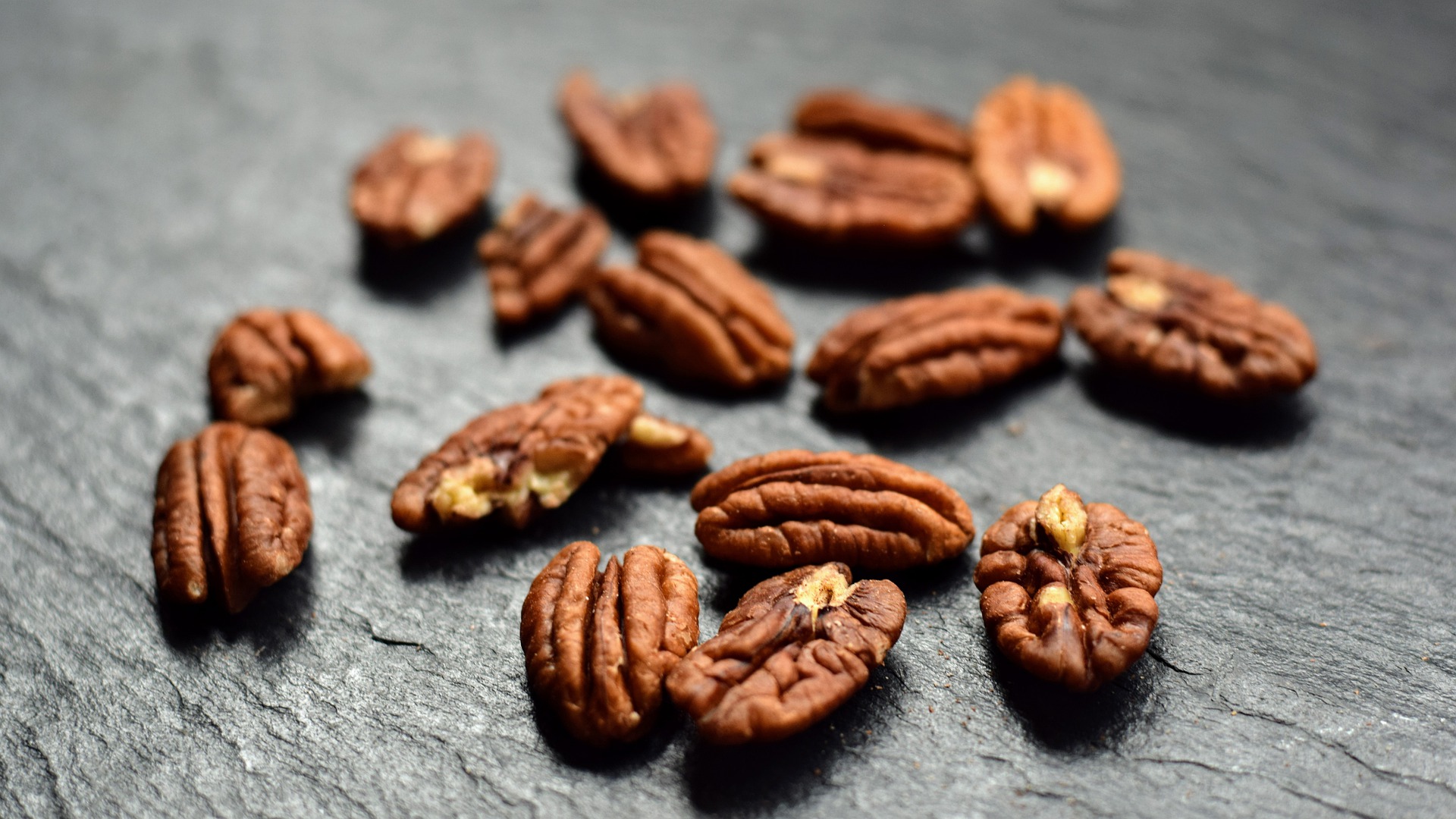 Crush a snappy cheese with a fork, add two tablespoonfuls of creamed butter and a half cupful of finely ground pecan nut meats. Use with white or entire-wheat bread.
Apple, Nut, and Mayonnaise Sandwiches
Chop raw tart apple very fine, andd half its bulk of finely minced nut meats--any kind--together with mayonnaise to make a paste.
Almond, Filbert, or Brazil Nut Sandwiches
To three-fourths cupful of finely chopped toasted nut meats, which have been blanched, add a half cupful of butter. Cream together and use with white, entire-wheat, fig, or date bread.
I hope you enjoyed this vintage nut sandwich recipes. I will share more as I go through my old cookbooks and find more recipes that I think you might like. If you decide to try any of them, add a comment below to let us know how you liked them or if you thought the ingredients were not the best combination for a sandwich. And of course we'd love to see pictures!
Head over from Nut Sandwiches to Vintage Sandwiches for more.
Have A Comment About This Page?
Do you have a comment you'd like to add about this? Share it!
A quick word. This page may contain affiliate links. 
Dear Friends,

"Sandwiches Again? is a participant in the Amazon Services LLC Associates Program, an affiliate advertising program designed to provide a means for sites to earn advertising fees by advertising and linking to Amazon.com."

We'd also like you to know it doesn't cost you anything when you click through the links here on our blog. Not one single penny. And we will make a little extra cash when you do click through. We'll be ever so appreciative. You also have our word that we'll only link to things that we would use ourselves, (or wish we could have).