Cookie Sandwiches
What are your favorite cookie sandwiches? My dad loved the packages of sandwich cookies - chocolate, lemon, or vanilla, which I think was his favorite. We almost always had them for lunch, along with a bologna or peanut butter and jelly sandwich, a bag of chips, and a banana or an apple.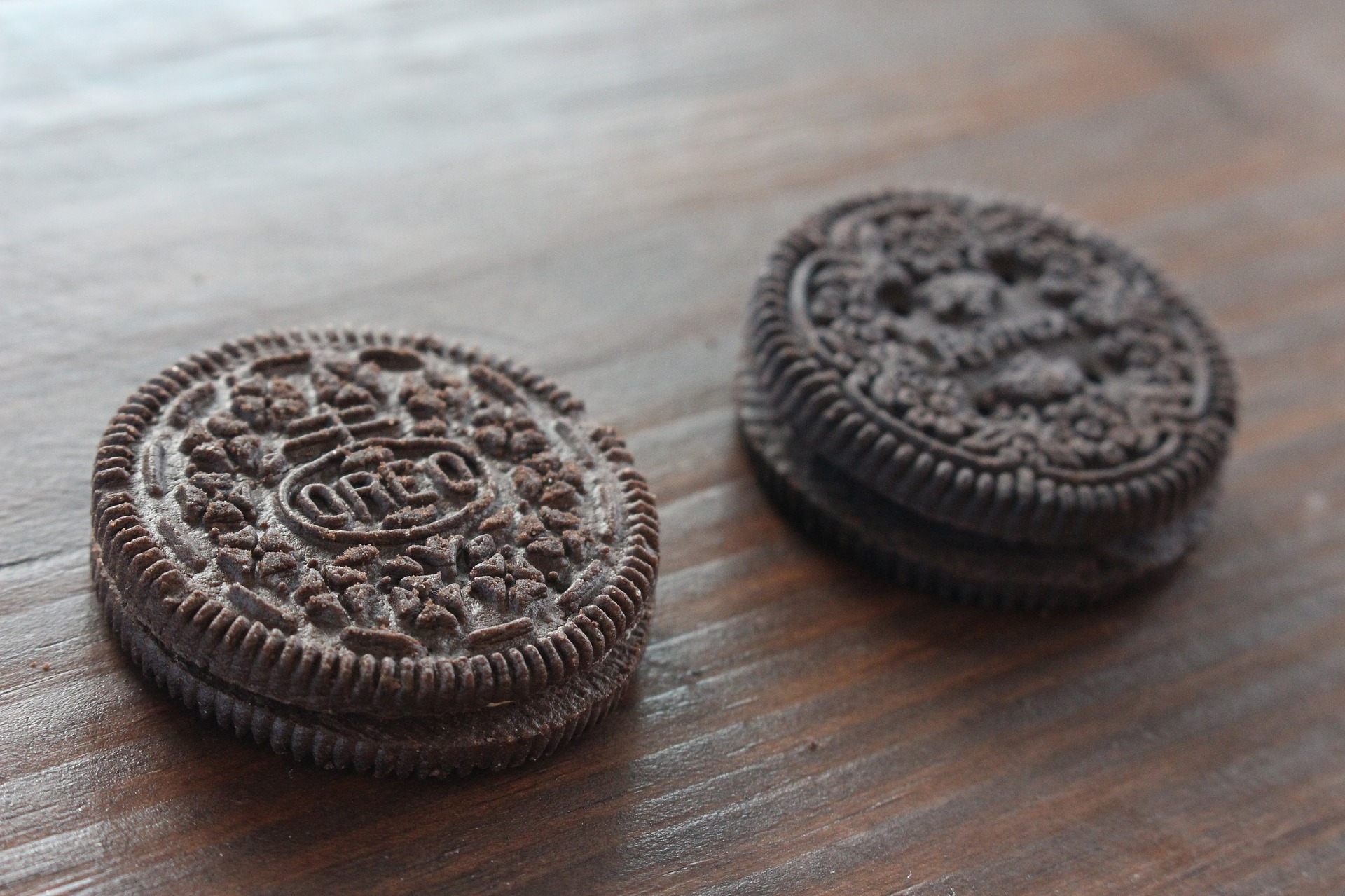 by andrewbecks on Pixabay
I always saved my cookies for last because they were my favorite. I'd twist the two cookies a part and eat the half that didn't have the cream. Then I'd twist a second cookie apart and do the same. Then I'd put the two cream layers together to make a double filled cookie. Genius! I know, right, lol.
I invented double stuffed cookies before they were even a thing! (Well at least I think I did anyway.) 
Have you ever tried to make homemade sandwich cookies? Sweet little cookies with cream filling or frosting in between. Yum! Sometimes when I make chocolate chip cookies I make them into a sandwich.
I take two slightly cooled cookies. Spread peanut butter on the bottom half of one of them and top with the other cookie. These are sooo good. I can only eat one or two of these sandwich cookies, because they're so rich and delicious. I dare you to try it out!
Best Cookies for DIY Cookie Sandwiches
So what's the best type of cookie for making sandwich cookies you ask? Well they need to be slightly crunchy. Not too crunchy because when you bite into a really crunchy cookie with filling in the middle, the filling squishes out the sides, leaving you with not enough filling for the rest of the cookie. So slightly crunchy.
They can be any size, however, a medium size is best. Not too small and not to big. A two bite cookie is best. 
And what kind of cookie makes the best cookie sandwich? Well, I could say that any cookie will do, however, you will need to take into consideration the two tips I mentioned above - slightly crunchy, so maybe not a ginger snap. 
Some chocolate chip cookies aren't too crunchy, so try one out to see how it works. You can always make your own, of course. Find a recipe that bakes up with a slight crunch and then make them the right size and you're good to go.
I also found a great Pampered Chef recipe for Peppermint Fudge Sandwich Cookies. Unfortunately, the video is no longer available, however, if I do find it again, I will update this page. click the link to find the recipe (minus the video). For more sandwich cookie recipes, scroll down to the list below, (which I will also be updating soon.

Vanilla Wafer Sandwich Cookies
Don't worry, I'll add a few more recipes in a bit. Meanwhile if you have any recipes you'd like to add, we'd love for you to share them with us. Use the form below. And if you've already added yours, come back and rate other visitors cookie recipes. If you've tried them, comment to help other visitors know what you think.

What's Your Best Cookie Sandwich Recipe?
What's your Best Cookie Sandwich Recipe? You share it. Our visitors will try it. We'll rate it to see who's recipe is best!

Go ahead and wow us. The best will rise to the top!
Go from Cookie Sandwiches back to Dessert Sandwiches

Go to the Sandwiches Again? Blog

Go to the Home Page

A quick word. This page may contain affiliate links. 
Dear Friends,

"Sandwiches Again? is a participant in the Amazon Services LLC Associates Program, an affiliate advertising program designed to provide a means for sites to earn advertising fees by advertising and linking to Amazon.com."

We'd also like you to know it doesn't cost you anything when you click through the links here on our blog. Not one single penny. And we will make a little extra cash when you do click through. We'll be ever so appreciative. You also have our word that we'll only link to things that we would use ourselves, (or wish we could have).